Luisa Bocchietto
Lock Down Work

The Doorstop: designed by the architect Luisa Bocchietto, it recycles a granite cylinder obtained from coring, with the addition of a metal element that enhances it and makes it functional.

Architect and designer, graduated from the Milan Polytechnic, graduated at the same time from IED, European Institute of Design in Milan, she works with her own studio in Biella. In the field of architecture you have carried out projects for urban recovery, building renovation, urban planning. In the field of design you have worked as an art director for companies in the furniture sector and as a visiting professor with universities and design schools.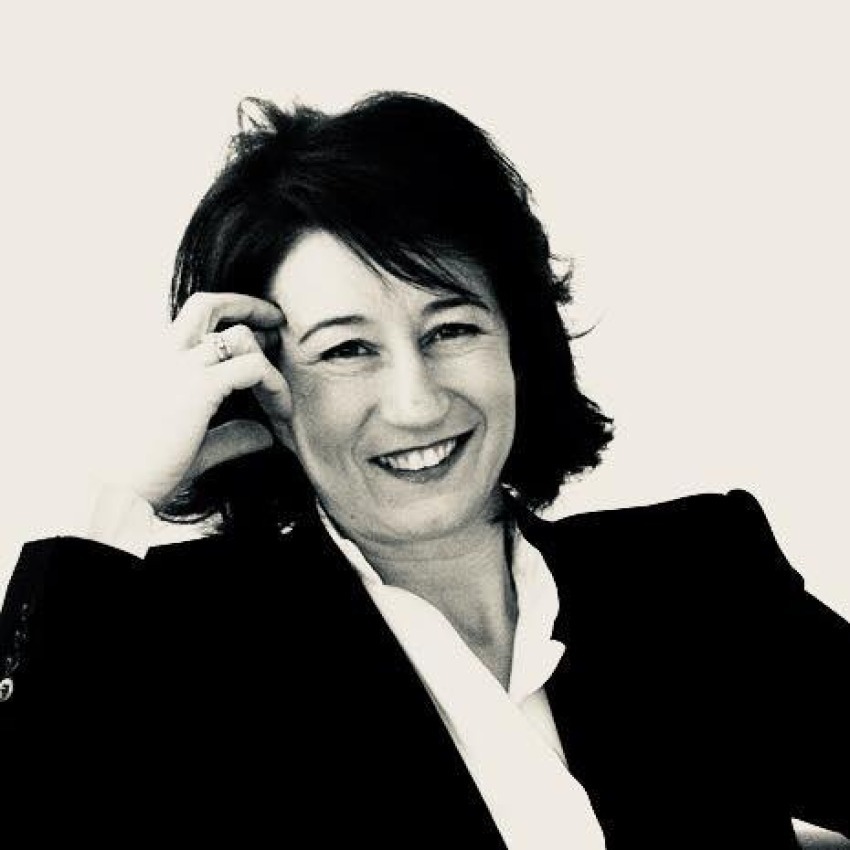 He has written architecture and design texts and held conferences in Italy and abroad. His projects and products have been published by many magazines in the sector. Author of the book "Abitare nel Biellese", of the exhibition and catalog "DcomeDesign" for the enhancement of female design (with A.Pansera), of the catalog and exhibition "POP Design" at the Filatoio di Caraglio (with G.Arnaudo) 2008, of 'preparation of exhibitions of the Compasso d'Oro Award abroad (Brussels - European Commission 2014, Lima, Bogotà 2015).
She was scientific curator of the Turin Design Week "Torino Design of the City 2017". Alongside her professional activity, she was president of the Order of Architects of Biella, for two terms since its establishment, of the Piedmont Valle d'Aosta Delegation of ADI and part of the Organizing Committee of Turin World Design Capital (2008). From 2008 to 2014 she was National President of ADI - the Association for Industrial Design in Italy.
She was Vice President of Poli-Design, member of the Italian Design Council (at the Ministry for Cultural Heritage), of CNACC-National Anti-Counterfeiting Center and founding member of the Italian-Chinese Center for Innovation CIDIC. You participate in international juries and design promotion events around the world.
From 2013 to 2019 she was a member of the Board of WDO (formerly ICSID - International Council of Societies of Industrial Design - an international organization founded in 1957 in Paris). From 2017 to 2019 she was President of WDO - World Design Organization. She is currently Senator of WDO - World Design Organization - Montreal Canada.
ARCH. Roberto Semprini
WORKS: WAVES COLLECTION and HANDS CUBE

Born in Rimini in 1959, Roberto Semprini studied architecture in Florence. In 1987, he associates himself with the Bolidista movement, which expresses design symbolically and as a synthesis of a concept of electronic velocity. Transferring to Milan he starts to work as a free-lance journalist for several design magazines: Modo, l'Atelier (Paris), and ARDI (Barcelona).
In 1989 the "Tatlin" sofa for Edra is one of the winners of the prestigious TOP TEN prize at Dusseldorf. In 1994 the coffee table "Manta" for Fiam is among the winners of the Young & Design prize.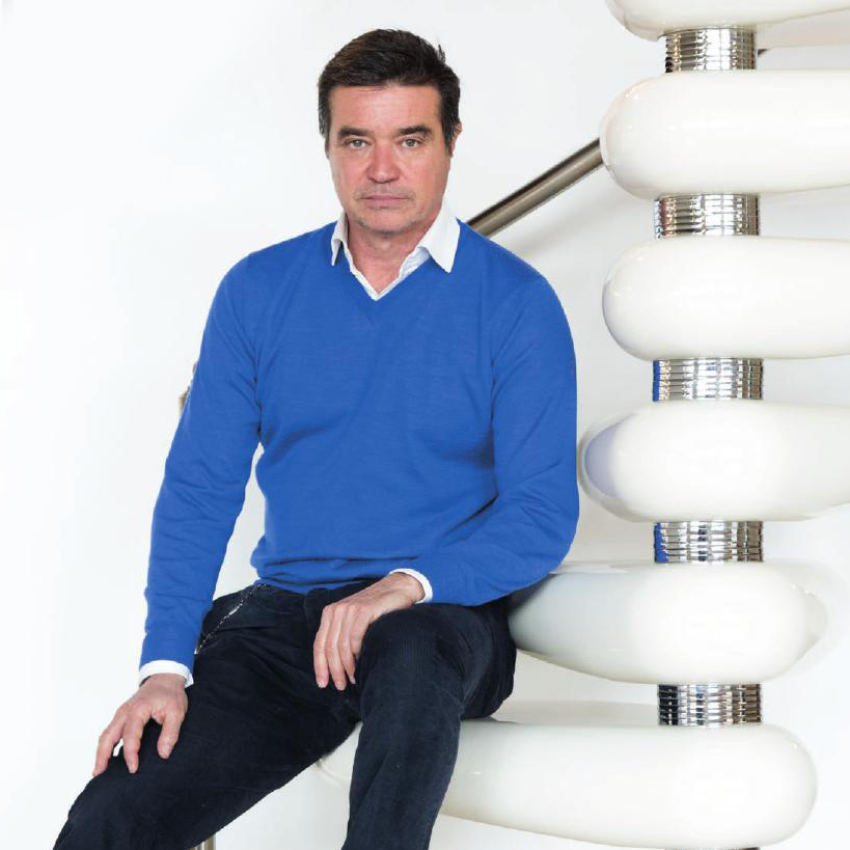 His creations are part of the permanent collection at the Montreal Museum of Decorative Arts in Canada and the New Museum of Design of London. In the year 2000 he moves to Rimini where he starts an art gallery and design studio of interior architecture, RM 12 Art & Design.
As of 2006 the studio realises high impact scenography concerning the cultural aspects of fairs like Sia of Rimini, il Fuori Salone of Milan, Abitare il Tempo at Verona and Sin of Rimini, inherent to the search for new domestic and public spaces.
In 2007 Semprini was invited by the Seoul Living Design Fair to expose the "Italian/Korean House". He has worked with numerous design companies like: Fiam, Moroso, Alivar, Rede Guzzini, Edra, Ciacci, R.S.V.P., Arredaesse, Sicis, Slide, Trivellini, Contempo, Ciacci Kreaty, Larms, Spaus, Ad Hoc, M.B., Gruppo Trend, Frighetto, Dilmos, Adrealina, Morfeus, Mastella Design, Pedrali, Morelato, Scab, Valdichienti etc.
He has also held various conferences and seminars at different faculties of design like: the Faculty of Architecture of Florence, the Polytechnic of Milan, the Higher School of Design of the University of Bologna, the I.E.D. of Milan, I.A.V. of Orleans, Elisava School of Barcelona, the Polytechnic of Milan etc. Presently, he is teaching at the Academy of Fine Arts of Brera.
Emanuel Gargano
ABSIDE Work

Emanuel Gargano was born in Assisi, in Umbria where he formed creatively and sentimentally and where he still maintains his home, despite the numerous experiences that often see him present in many places around the world.
After graduating from the ISIA in Urbino, he moved to London and collaborated with the architect Claudio Silvestrin, managing to realize his vocation aimed at interpenetrating the concepts of "void" and "nothing" in space, intended as expressive opportunities for intervention planning. Currently his professional life takes place between his London studio and the Assisi laboratory, where he studies and develops his artisan approach to different materials. It is difficult to confine this multifaceted activity to a single professional environment as his work ranges from architecture to industrial design, from art to the study of light.
His work of him reveals a deep fascination for the material of the natural elements that he uses and shapes, in search of their inner soul; probably the same thing that life is continuing to do with him day by day.
Discovered our design realization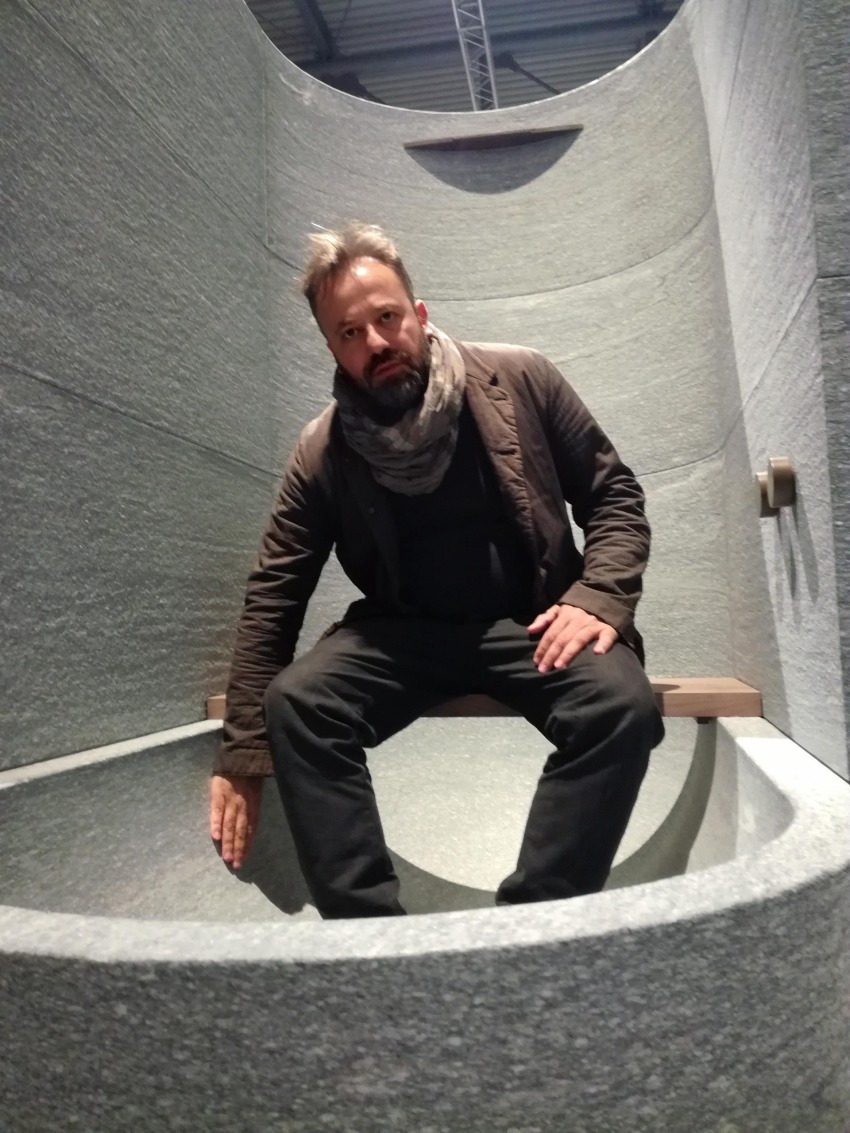 JAN FREUCHEN
Jan Freuchen is an artist who works with sculptures, collages, paintings, books, essays and curatorial projects. He is a graduate of the Academy of Fine Arts in Bergen, Norway and Städelshule, Frankfurt am Main. Recent exhibitions in Freuchen include Seeable/Sayable, Kunstnernes Hus, Oslo (2016), MAKE DEFAULT, HKS, Bergen (2016) and Thetaville, Fotogalleriet, Oslo (2013). The Freuchens Columna Transatlantica sculptural project, commissioned by Norwegian National Tourist Routes, located along the Atlantic Road in Møre, was completed last year.
Together with Sigurd Tenningen he is curator and editor of Game of Life, a four-part exhibition and publication series at the Kristiansand Kunsthall. Freuchen also runs the independent art book publisher (and occasional showroom) Lord Jim Publishing. A collection of short stories (co-written with Sigurd Tenningen) called Appelsiniakomplekset (H//O//F, 2017).

Discovered COLUMNA TRANSATLANTICA

Discovered our design realization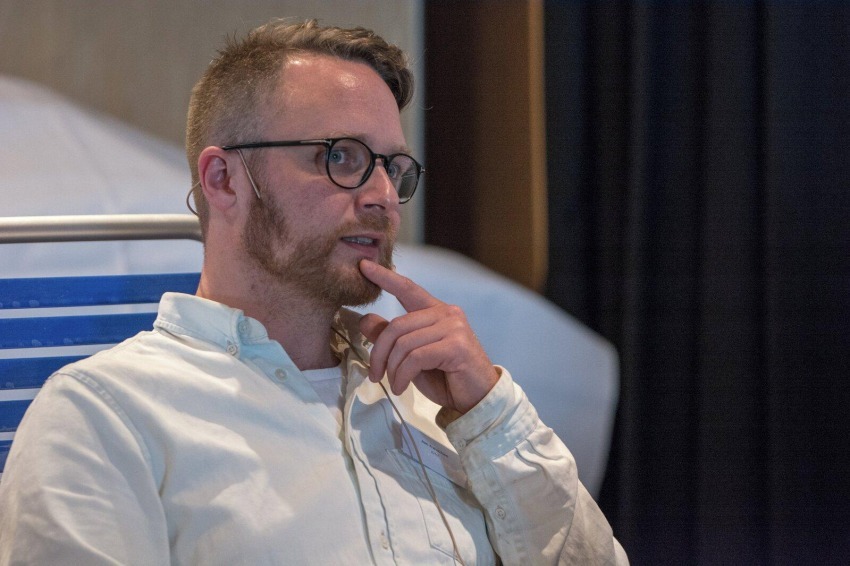 DANIELE BASSO
WORK ACQUAMANTIO

Daniele Basso (born on August 4th, 1975 in Moncalieri - Turin) is an Italian artist well known for his works in mirror-polished metal. Works that induce a greater awareness of ourselves in the search for our identity. He has participated in three editions of the Venice Biennale of Art, with exhibitions and works in different parts of the world, including Carrousel du Louvre (Paris), University of the Seraphicum (Vatican), GNAM (Rome), Expo 2015 (Milan), World of Coca Cola (Atlanta), Officine della Scrittura (Turin), Museo del Parco (Portofino), Shoah Memorial (Milan) and in galleries in New York, Dubai, Saint Petersburg, Tel Aviv, Monte-Carlo, Lugano, Milan, Turin and Bologna. In 2015 "Coke Its Me" (The Coca-Cola Company) and Gigant (SWC Alta Badia - Unesco Park Dolomites). In 2016 "Aquamantio" (MOSCA1916) in Biella. In 2017 "Il Cavallino" (70th Anniversary Ferrari) and the awards at the 67th Sanremo Festival, for Star Team Monaco (S.A.S. Prince Albert II of Monaco) and for Inter FC. In 2018 the collaboration with Ferrero Gallery (Ivrea) and Hysteria Art Gallery (Milan). In 2019 the collaboration with Laura Tartarelli Contemporary Art Gallery in Pietrasanta end Gabriel Art On Stage at the Teatro del Silenzio by Andrea Bocelli, directed by Luca Tommassini.

"With my work I try to explore the meaning of things and life. Each work of art expresses a message. The goal is to generate a reflection and to induce people to a greater personal and collective self-awareness. The sculptures become symbols and monuments in which we recognize ourselves, not only as individuals, but above all as components of a unique and distinctive community. To be proud of it. Whose values are to be preserved as part of our identity. Hence the interaction of my work with companies, a pure expression of the Genius Loci and custodians of the know-how and culture that distinguishes every single territory in the world. Through the pursuit of beauty I look for concrete grips and positive emotions, to stimulate consciences to the imagination, to the dream and to the project of a better future!"

Discovered our design realization