Discover all Ramella Graniti's working .
We carry out: large cuts, turning, three-dimensional shaping, sawing of blocks into slabs .... and much more.
THIRD PARTIES
We offer you our services to carry out your projects. We follow you step by step. From the study and design with 3D technology, to the digital survey of the measures, to the realization and consultancy on materials, finishes and treatments. We are able to make large cuts up to 12 x 4 m (maximum 40 t) ... and much more
FIND OUT MORE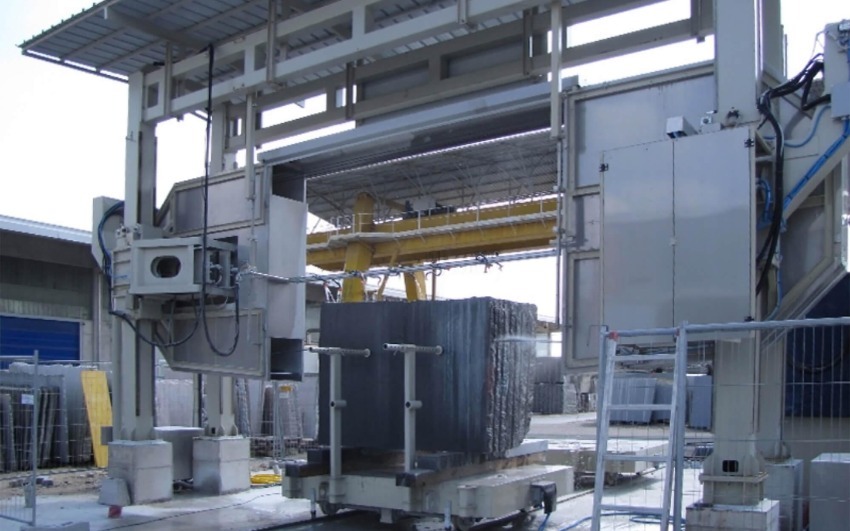 Numerical control machines
Ramella graniti has had its machining centers and five-axis numerically controlled milling machines built "to measure".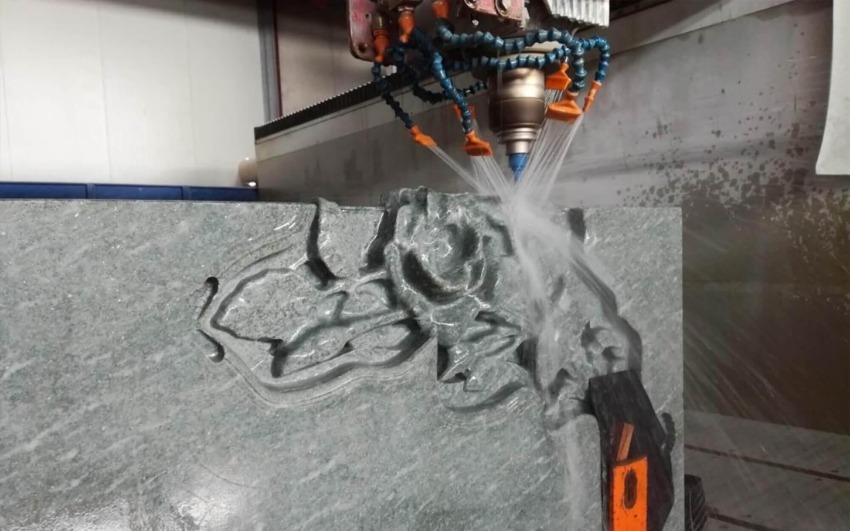 Sand-blasting and cleaning operation
Sandblasting is the best known and most used system for removing dirt patinas. It was certainly the first tool used, which then gradually went to cover more and more fields.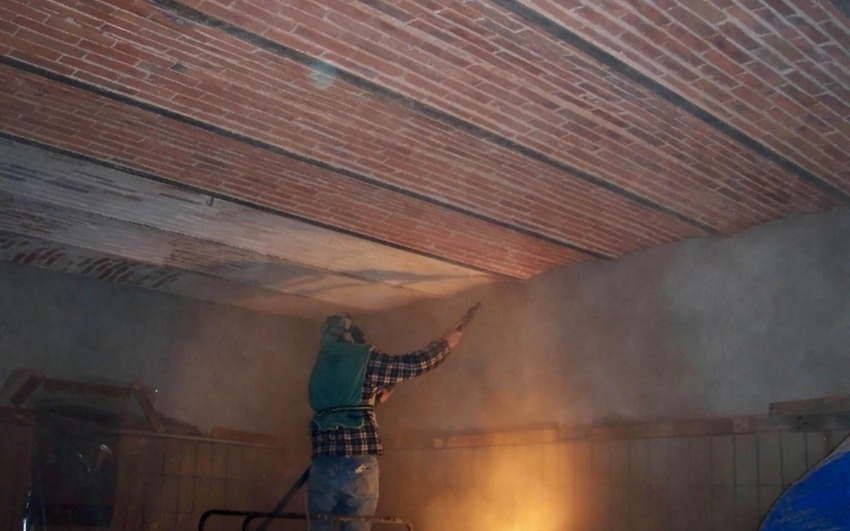 Wire shaping
The shaping wire is a machine that allows you to make cheap, precise and fast cuts.
FIND OUT MORE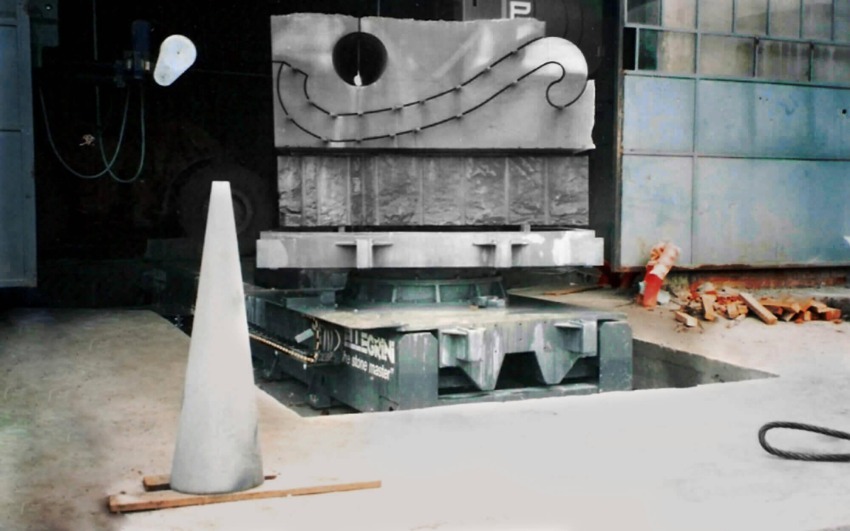 Water jet cutting
The waterjet technology is able to cut any type of material, with thicknesses up to about 150 mm (15 cm), with high cutting precision.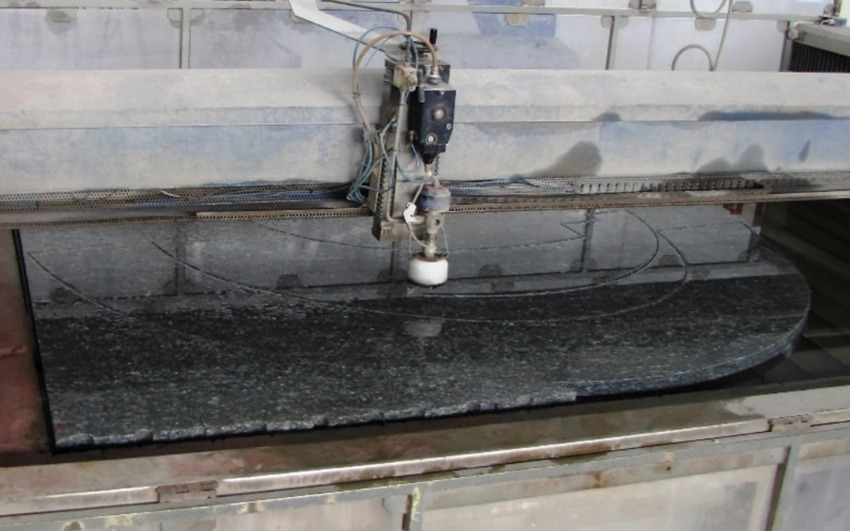 Special Processing
Special cuts and ad hoc solutions for every need. Discover all the work on behalf of third parties and on their own.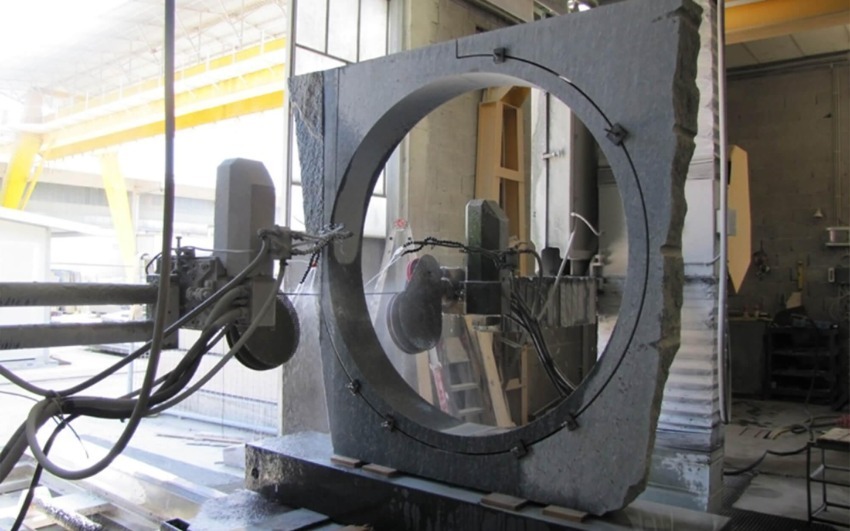 Block sawing
In the current plant in Castelletto Cervo, we combine the traditional looms with the most modern multi-wire systems for the sawing of granite blocks. The blocks of granite (or marble) are transformed by us into slabs of the desired thickness starting from a minimum of 2 cm.
FIND OUT MORE